2013 — 2014 | Border of Krasnodar Region and Adygea, Russia
Validation of the Terravox microseismic sounding technology in the oil rich mountain region with elevation of up to 400m.
Terravox regional 100 km long profile was planned so that it crossed several exploited oil fields to validate findings.
All known and explored oil fields alongside planned profile were detected by Terravox technology. Moreover, location of perspective deposit covered by a high-velocity cap at 4.5km depth was identified (see red circle).
Комментарии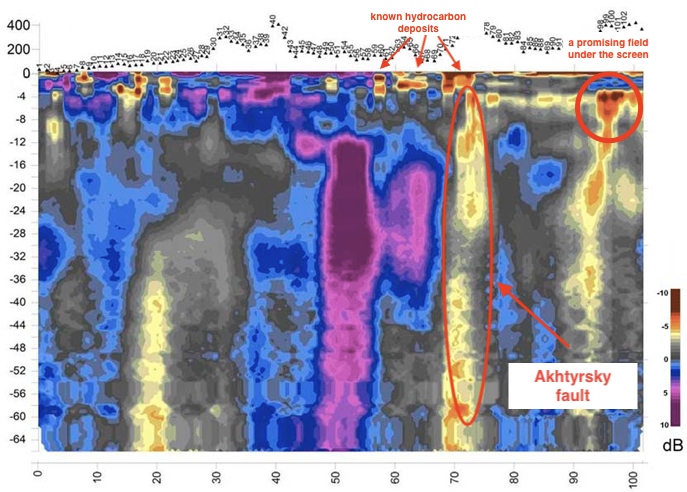 2D model of the oil deposit